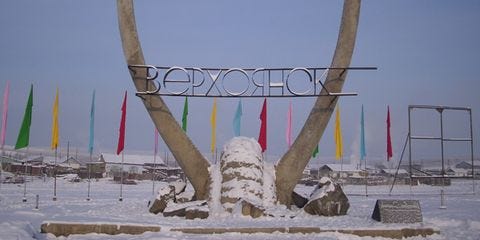 Where: Oklahoma City/Tulsa, Oklahoma
More than 1 million people reside along the Interstate 44 corridor that runs between Oklahoma City and Tulsa, the Sooner State's two most populous metropolitan areas. Each spring, as the cool, dry air from the Rocky Mountains glides across the lower plains, and the warm, wet air of the Gulf Coast comes north to meet it, the residents of this precarious stretch, locally called Tornado Alley, settle in for twister season.
Since 1890, more than 120 tornados have struck Oklahoma City and the surrounding area, which currently has a population of approximately 700,000. On May 3, 1999, an outbreak of 70 tornados stretched across Oklahoma, Kansas and Texas. Several of the most destructive storms swept through Oklahoma City, destroying 1700 homes and damaging another 6500. Even with modern prediction capabilities and early-warning systems, 40 people died when an F-5 twister tore through Oklahoma City. In addition to the loss of life, this display of natural devastation caused more than $1 billion in damage. Since 1950, the longest the area has gone without a tornado is five years—from 1992 to 1998. (As if making up for lost time, in the 11 months that followed that record lull, 11 tornados hit.) For only three other periods during the last half-century has Oklahoma City gone more than two years without a tornado.
Northeast of Oklahoma City, along the same track that most tornado-producing storms travel, sits Tulsa, which has experienced its own share of devastation at the hands of Tornado Alley's storms. Between 1950 and 2006, 69 tornados spun across Tulsa County—population 590,000—though none proved as deadly as the 1999 storm that hit Oklahoma City. But because of its geography—the city lies along the banks of the Arkansas River and is built atop an extensive series of creeks and their flood plains—Tulsa is particularly vulnerable to the rain that accompanies Oklahoma's severe weather. Major floods in 1974, 1976 and 1984 caused hundreds of thousands of dollars worth of damage.