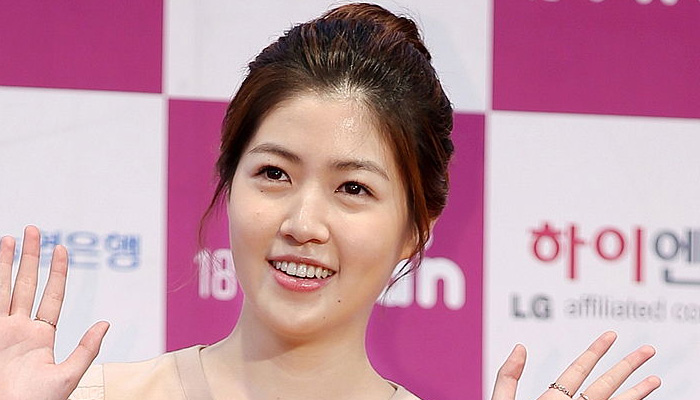 Childhood & Early Life
Shim Eun-kyung was born on May 31, 1994 in a well settled Gangneung family. She was the youngest child in the family, and hence, highly adored.
She grew up watching dramas and films at her home, and this sowed the seeds of acting in her. But she wasn't very serious about a career in acting and it was never her dream to be famous. All she wanted was just to act.
She started to understand about life at a very early age and dug herself in science fiction comics, listening to music or practising taekwondo. This shaped her up into a mentally strong person and helped her when she started giving out back-to-back auditions.
A film star already, she finished her middle school education from South Korea and then decided to move to the US. She stated the reason that all the fame she enjoyed earlier wasn't as great anymore and she didn't want any of her classmates to treat her like a star. She moved to USA to have a quiet life and she finished her high school education there.
Continue Reading Below
You May Like
Career
Shim started her acting career with the series 'Dae Jang Geum' as a child actress. After this small stint, she got more offers and appeared in the 2004 series 'The Woman who wants to marry', which she officially claims to be her debut.
After her roles in 'Sweet Buns' and 'Emperor of the Sear', she started getting recognised as a good actress, which was a rarity as far as child actors were concerned. Playing mostly the younger version of key characters, she quickly became everyone's favourite due to the impressive professionalism that she exhibited.
A few minor roles followed in some big series' such as 'Lovers in Prague' and 'The Secret Lovers' and her performances received appreciation from almost everyone who saw her work.
The 2007 film 'Hansel and Gretel' turned out to be her breakthrough role and turned her into a popular celebrity. She played the role of a sexually abused girl in the South Korean remake of the popular fairytale.
Thereafter, some better TV roles such as 'The Legend' and 'Women of the Sun' followed, and her performance was appreciated to such a level that the critics said that she had become the centre piece of the projects she was in, often outshining her adult co-stars.
Thereafter, she appeared in major roles in films such as 'Possessed', 'Happy Killers' and 'The Quiz Show Scandal'. For the latter two, she received nominations for the Best New Actress awards at the Grand Bell Awards, Blue Dragon Film Awards and Baeksang Arts Awards.
She made the transition from a child actress to a lead actress with the 2011 women oriented film 'Sunny', which happened to be a period comedy drama. Shim played the lead role in the film which featured an ensemble and although picked up slowly, the film eventually became one of the most successful films of the year. The director showered praises on her and went on record saying that Shim was a 'complete actress'.
Wanting to experiment, she chose slightly 'off-track' roles for her future projects. She played a helpless girl caught amidst the Korean War in 'My Dad Loves Trouble' and a girl with some sickly supernatural powers in the horror film 'Possessed'.
She also portrayed the role of a depressed schoolgirl in the comedy film 'The Quiz Show Scandal', which was more of a guest appearance.
Continue Reading Below
In the 2012 period drama film 'The Masquerade', she played the role of a court taster. The film was highly appreciated and went on to become one of the highest grossing South Korean films of all time.
Shim gave another breakthrough performance in the 2014 comedy 'Miss Granny', where she entered into the skin of a 70 year old woman, who miraculously finds herself to be young one day. The film was a smashing success, and so was Shim's performance. She was showered with awards such as Chunsa Film Award, Director's Cut Award, Buil Film Award and a Korean Film Producers Association Award for her memorable performance.
In 2014 she received huge appreciation for 'Miss Granny', but criticized for the series 'Naeil's Cantabile'. The series was adapted from a Japanese manga and could be termed as the biggest failure of Shim's career to date.
While her cameo in the internationally acclaimed film 'Train to Busan' was adored, she further chose roles carefully to get over the harsh criticism she received for her TV series. She featured in 'Missing you' and 'Queen of Walking'. Her performance in the latter was universally praised and Shim calls it a life changing experience of her life to have starred in the film.
In 2017 she appeared in the action thriller science fiction film 'Fabricated City' and 'Mayor', a political drama film starring acclaimed actor Choi Min-sik in the lead role.
Her upcoming films include a supernatural thriller 'Psychokinesis' and 'Marital Harmony'.
Apart from her acting roles, she also happens to be a keen music enthusiast and has tried her hand in music whenever she found the time. She has featured in the official soundtracks of her films 'Happy Killers' and 'Miss Granny'.
Personal Life
Shim Eun-kyung has claimed that she is single now and also that she hasn't dated anyone as of now. She is focusing on her acting career and being this busy doesn't allow her any free time to get romantically involved with someone.
She ran into a slight controversy in 2011, when she blamed the organizers of the Grand Bell Awards. They allegedly removed her name from the list of award nominees for a category because she told them that she wouldn't be able to attend the ceremony. The organizers then gave her the Best Supporting Actress honour for her role in the film 'Romantic Heaven'.