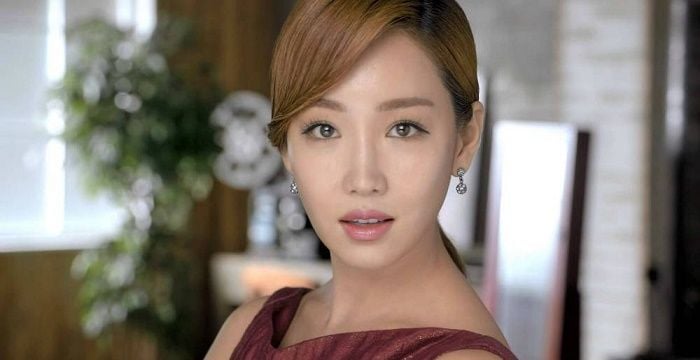 Childhood & Early Life
Lee Yoo-ri was born in Seoul, South Korea on 28th January 1980 in a middle class household. She was the youngest member in the family of 6, and had an older brother and two older sisters.
Always a fan of dramas, she had seen the dream of becoming an actor well during her childhood days and eventually started training herself with the plays in school.
Having an artistic inclination towards life, she was always dug up in books, paintings and music and loved the way the artists lead their lives. Acting had taken a backseat during her high school years as she prepared herself to become a painter, or a musician.
Once the school was over, and she enrolled into the Kyewon University of Arts & Design, she once again got interested in acting and started giving out auditions after auditions, eventually getting a few smaller parts in the TV productions.
Continue Reading Below
You May Like
Career
Lee's very first stint in front of the camera was with 'Hur Jun' in 1999, where her role was limited to just being an extra as one of the court maids.
After a year gap, she finally bagged a better role in 2001, in the youth series 'School 4', an anthology TV series, which she says was her debut. In the same year, she got to play the role of Empress Sunmyeong in the period drama 'Empress Myeongseong'. In both the series, Lee had minimal time on-screen and in the following few series' as well, there was no improvement in the roles she was being offered.
Lee was getting sidelined as just another pretty face with no talent and as in the next few years, she kept appearing in the smaller roles in series' such as 'Argon', 'Wife', Twenty' and 'Yellow Handkerchief', there was a time when she thought of quitting.
In 2004, came her first and last movie appearance to date with the small budget horror film 'Bunshinsaba'. Although the film wasn't released widely and remained largely unknown, it did receive critical acclaim and travelled to different film festivals around the globe. This was also the first time when Lee proved that given the right roles, she can give a chilling performance.
But it just wasn't her time yet. Though the roles had improved, still not to the satisfaction of Lee, who desperately wanted to establish herself as a great actor. She joined the cast of the series 'Mom's dead upset' in 2008, where she essayed the role of an innocent sweet working girl who receives the shock of a lifetime when she comes to know that her boyfriend happens to be a rich man.
And then things changed for better in the following couple of years. She got offered the leading parts in the series' 'Daring Women' and 'I Love you, don't Cry'. Although both the series' were minimal successes in terms of ratings, Lee received a major award nomination for the former one and it was the offer following these two series' that finally started an upward slope in her career.
She had a drastic change in image for the 2011 series 'Twinkle Twinkle' where she played a negative role. She played a poor young girl who comes to know that she was born in a rich family and was switched at birth. She wants to alter her circumstances and is willing to destroy everything that comes in her way. Lee shone at the Korea Drama Awards and the MBC Drama Awards, receiving top acting honours for her chilling performance.
Another successful stint followed in the next year in form of a drama 'Ice Adonis', where Lee played the lead role as an innocent sweet girl, contrasting her previous villainous role. The drama was a massive success, topping the charts for the 18 consecutive weeks and earned Lee widespread accolades and paved her way to get further more interesting roles.
'Jang Bo-ri is Here!', the series hit the screens in 2014, and shoot up to success as soon as it was released, further establishing Lee as one of the best actors of that time. It turned out to be the most successful year of Lee's professional life, as she managed to bag every other top award for her performance as a poor born girl, who's willing to do anything it takes to become a rich person.
Other than sweeping the Daesang Award at the MBC Drama Awards for 'Jang Bo-ri is Here!', she won a PD Award and received nomination for the Top Excellence Award. Gallup Korea, smitten by her success, welcomed her in their list of Top Korean Actors of the year, and gave her the second position.
In 2015, she led the cast of a romantic comedy drama 'Super Daddy Yeol', where she endearingly played the role of a single mother, a strong headed woman who finds out that she is terminally ill and now looking for the best possible father for her daughter. Her performance in the light hearted role, with the layers of depressive sad woman earned her huge respect among the critic circles.
In 2016, she played the role of twins in the drama 'The Promise', a series which turned out to be a moderate commercial and critical success, but earned Lee an Excellence Award and Best Actress in a Daily Drama award at the KBS Drama Awards.
In another highly eventful and successful year of her career in 2017, she appeared in four successful series' back to back. Playing cameos in 'Unni is Alive' and 'Strongest Deliveryman', she then played the leading role in the family comedy drama 'My Father is Strange', which revolved around a happy family which welcomes a young man, who claims to be a part of them. For her role, Lee won Actress of the Year Award at Brand of the Year Awards.