Chiedza Mhende is a Zimbabwean actor based in South Africa. Mhende rose to stardom in  SABC1, Generations: The Legacy as Wandile Radebe.
Instagram embed
Growing up, Chiedza always wanted to be a doctor, but it was only at the age of 11 tat she realised she loved theatre more. 
Chiedza  is a teacher, philanthropist, performance and vocal artist – and has all the makings of a superstar.
Chiedza Mhende Age
She was born on the 19th of October in 1991. She is 28 years old. Her birth name is Charlene Chiedza Kudzai Mhende.
Instagram embed
Chiedza Mhende Education
At the age of 7, Chi was part of the drama school club. She attended an all girls catholic school. Chiedza went to Cape Town, South Africa in 2006 where she studied at the African Film and Drama and Arts (AFDA) School of Motion Picture Medium and Live Performance.
Also read – 5 Reasons To Love Chi Mhende
Chiedza Mhende Family 
Chiedza is one of the few celebrities that love to keep their private life away from the media. In most of her interviews, Chiedza seems more comfortable with talking about herself and how she wants to keep developing herself in the industry.
The actress however has not shied away from sharing a few snaps with some of he family members.
Instagram embed
Instagram embed
Sadly, no one is immune to man's worst enemy, death. At the beginning of 2020, Chiedza Mhende lost her her grandmother. The actress recalled how her grandmother would spoil her rotten as a child, and will forever cherish the unconditional love that she showed towards her, throughout her life.
Instagram embed
Chiedza Mhende Boyfriend
In 2018, Chiedza was rumoured to be dating Andile Nebulane who was known for his role as Jonga on iGazi. However, those were just rumors following their on screen chemistry in a film they both worked on a few years ago. Chi does have a partner, but it is not Andile.
Instagram embed
With regards as to whether she is dating anybody right now, Chiedza has kept that part of her life private. 
Chiedza Mhende Career
Ever listened to Chiedza Mhende speak? She certainly has that aura that she exudes as one who's been on screen for the longest time ever. Chiedza's career didn't have a smooth start, all celebs have their challenges here and there, but when she made her debut on Generations, it was like that role had been waiting for her.
Chi's rise to fame actually took off after she was introduced to Cape Town's theatre scene as Lady Capulet in a 2010 Artscape production of Romeo and Juliet. Her other performances in theatre include "The Quiet Violence of Dreams",  "Waiting for the Barbarians", Titania in "A Midsummer Night's Dream" "Taming of the Shrew", "The Comedy of Errors", and "Richard III".
Ever wondered how Chi pulls that male voice on some of her performance? She is also a voice artist. She provided voice narration for the 2015 docu-series "Siyaya: Come Wild With Us" and Al Jazeera's global health series "Lifelines".
In 2015 she made her debut on the SABC1 soapie Generations: The Legacy as Wandile "Wandi" Radebe, Zola's son. This was her first starring role in television and it was in a mystery gender storyline and her audition is believed to have received a standing ovation. Her time on screen on Generations did spark a lot controversy, but at the same time her character brought some enlightement to the viewers on gender and sexuality.
She even revealed that she had prepared for the role extensively. Although she says the role role had taken a physical toll on her as she had to act as a man on screen, she couldn't be more grateful to the scriptwriters for giving her such a role on the TV show.
Instagram embed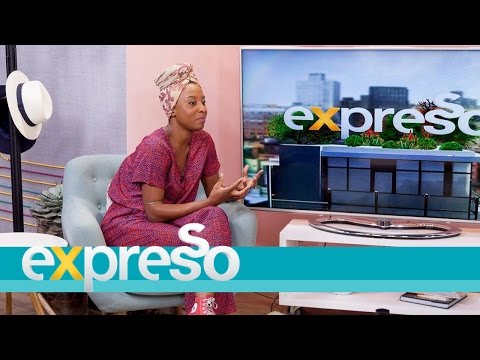 Youtube embed
Chi has also appeared on a number of television series including the SABC1 sitcom Stokvel, Mad Dogs, Homeland, the CBeebies children's adventure series Jamillah and Aladdin, and Dominion.
In 2017, she landed herself a role in one of the biggest theatre productions, Chasing Chairs at the Market Theatre.
Instagram embed
One thing about Chiedza is that when she's on screen she owns the role that she is playing and the viewers keep begging for more. Her recent gig on Queen Sono  left viewers glued to their screens and wanting more. She plays the character of Miriro "Miri" Dube who happens to be the director general of an intelligence agency called the Special Operations Group (SOG).
Instagram embed
Instagram embed
Instagram embed
Chiedza Mhende Awards and Nominations
There's no doubt that Chiedza's work has earned her the recognition that she deserves and beyond. With her on this path, she sure will be collecting more awards.
2003 & 2004 – Wallbridge Award Best Shakespearean Item National Allied Arts, Harare.
2008 – Best Actress – AFDA.
2014 – Best Actress at the Durban International Film Festival.
2015 – Promising Young Artist nominee at the African Movie Academy Awards.
Instagram embed
Instagram embed
Chiedza Mhende Abuse
Many people do not really know some horrifying incidents that some of the celebs have gone through. Fans see them on screen and they think even off the screen all is well. Well that is not the case and Chiedza shared some rather painful details of what she had to endure as a child.
"She decided to speak on this so as to get the message to her family and also the paedophile that had preyed on her. This was the first time she had ever spoke of the abuse."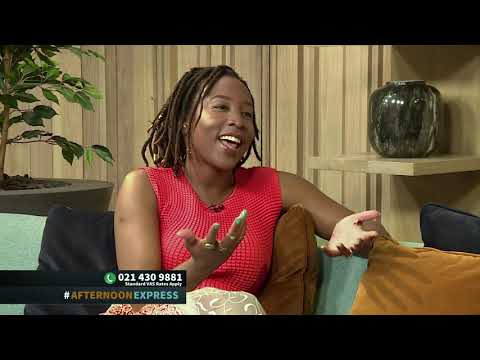 Youtube embed
Chiedza Mhende Controversy
Mhende's potrayal of a man on Generations: The Legacy, although was meant to be taken as a moment to shed some light on important societal issues, instead it brought some controversy along with it.
With that look and manly voice, many viewers initially thought that Chiedza was actually a man. Chi revealed that on-set, they actually had to tape her breasts so that there was no slightest hint that she was a woman. However, all this brought her some unwanted attention which she grew tired of.
Many praised her skills in pulling off the hard act of convincing viewers that she is a man, but some were still hell bent on the fact that she was indeed a man. According to an article on Sunday Newsshe saidmany turning their eyes to her breasts to confirm her gender.
"I don't ever have to take off my top (to confirm my gender) because people stare at my breasts anyway. All the time. It has really empowered me and my body because I often have to say to people 'you know you're staring right?'. My face is there. That is what defines me," she said during the interview.
Instagram embed
With her commitment and drive, Chiedza is definitely destined for the stars. The more she keeps appearing on our screens, one can see that her character is also developing and she can easily adapt to any role that is thrown at her.
Read more: One Of MisRed Baby Daddy Speaks Out
Main image credit: Instagram

Source