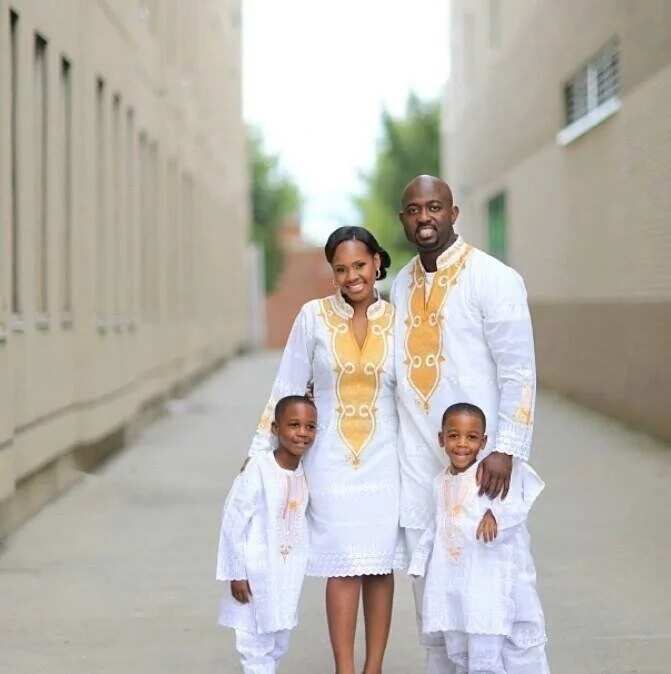 Fashion in Nigerian traditional styles is very popular among trendsetters. Let's talk about the latest trends and styles in 2020 when it comes to native fashion. Anyone can choose an attire to their own taste. See the latest images. Be stylish and beautiful!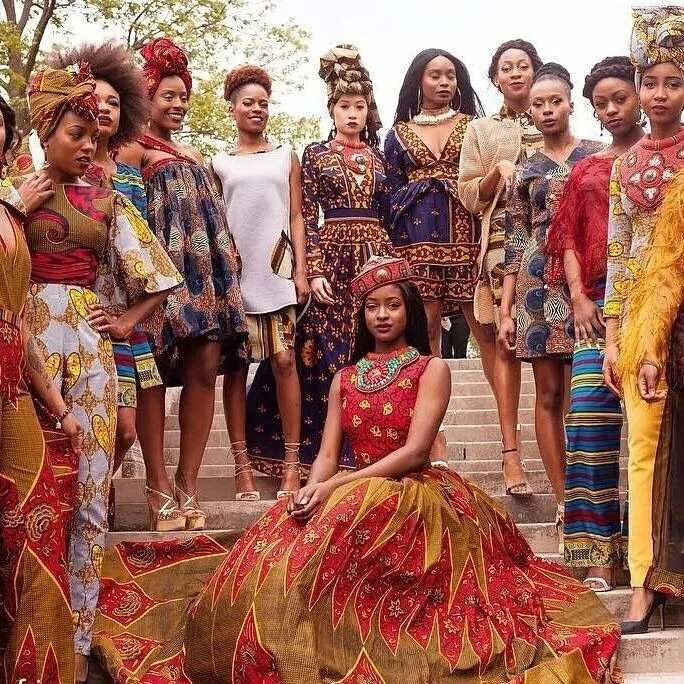 Fashion and style in Nigeria
Nigerians, probably more than any other African people, like to wear clothes in their traditional fashion and style. If they do not wear the complete traditional look, there will be at least one cultural element in their outfit. These looks are not just for parties and events. They are also great as casual wears. Look around you and you will spot elements of traditional fashion in both male and female outfits.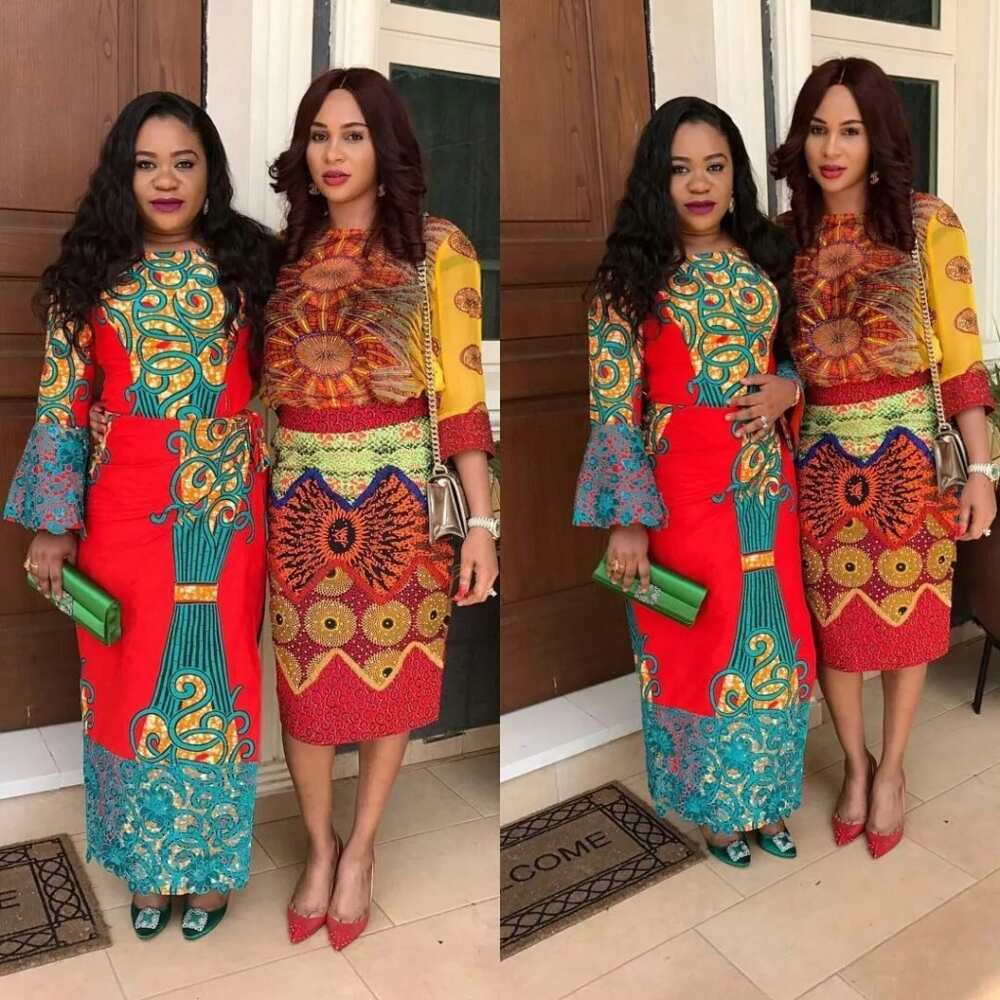 Nigerian traditional wears
Fashion designers in Nigeria, as well as major manufacturers of fabrics and ready-made clothes, constantly draw inspiration from traditional styles of clothing, creating new collections of attires and fabrics. They might make changes to the colour combinations and cuts in accordance with the new world fashion trends. Also, famous European and American designers who are known worldwide, continually use traditional African prints and designs in their collections. The simple fact is, only people that do not forget their past and culture are worthy of respect.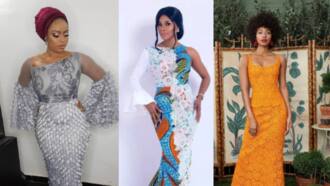 Top and latest lace styles 2019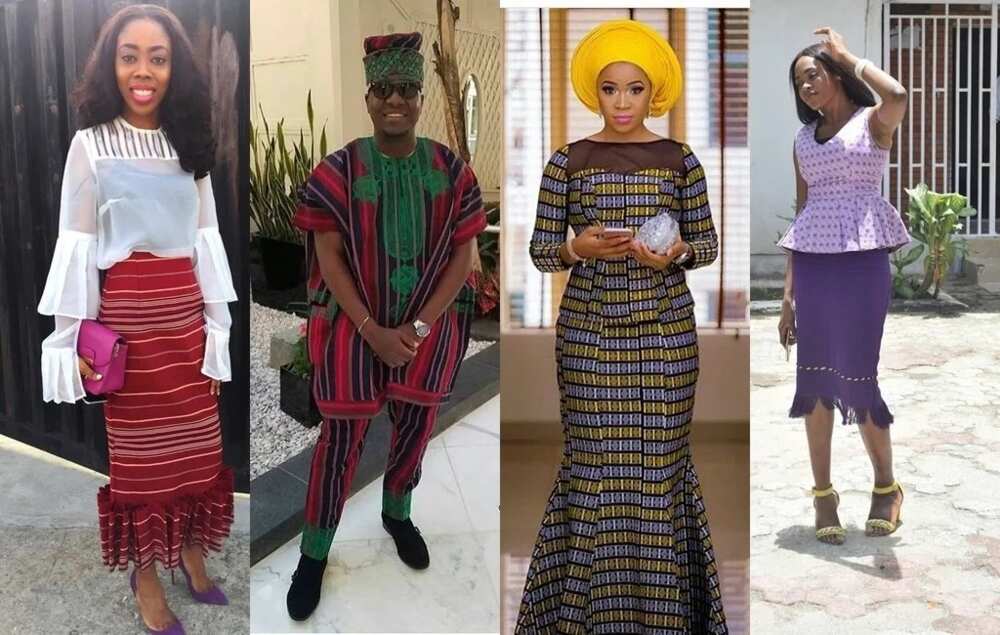 African style make use of various kinds of ornaments and embellishments. Either it's a classic geometric large or small pattern, or a floral design where either the flowers are clearly drawn and other very complicated ornaments could be used. It all depends on the designer's level of fantasy and creativity. But if a pattern is small, the colours of the fabric are basic and conservative. Fabric with a large pattern usually come in bright colours.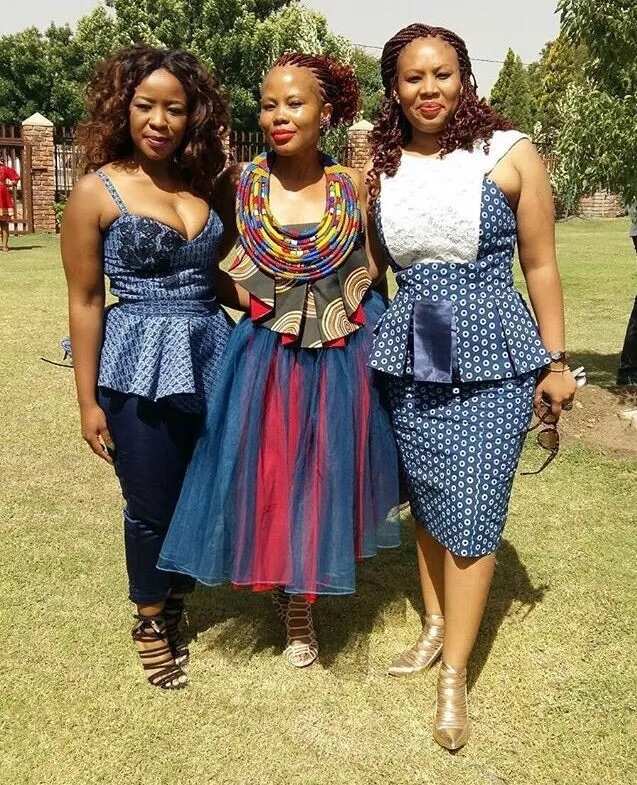 As for the cut, the casual dress styles usually have a straight or chiseled cut and might be knee-length, with a round or rectangular neckline. And evening attires, as a rule, are long to the floor and narrow or flared at the bottom. Keep in mind, if your fabric has large embellishment, the dress is better to sew straight and narrow. If it's small, then you can choose almost any variant of cut.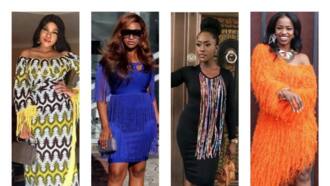 Dresses with fringe in 2019: latest designs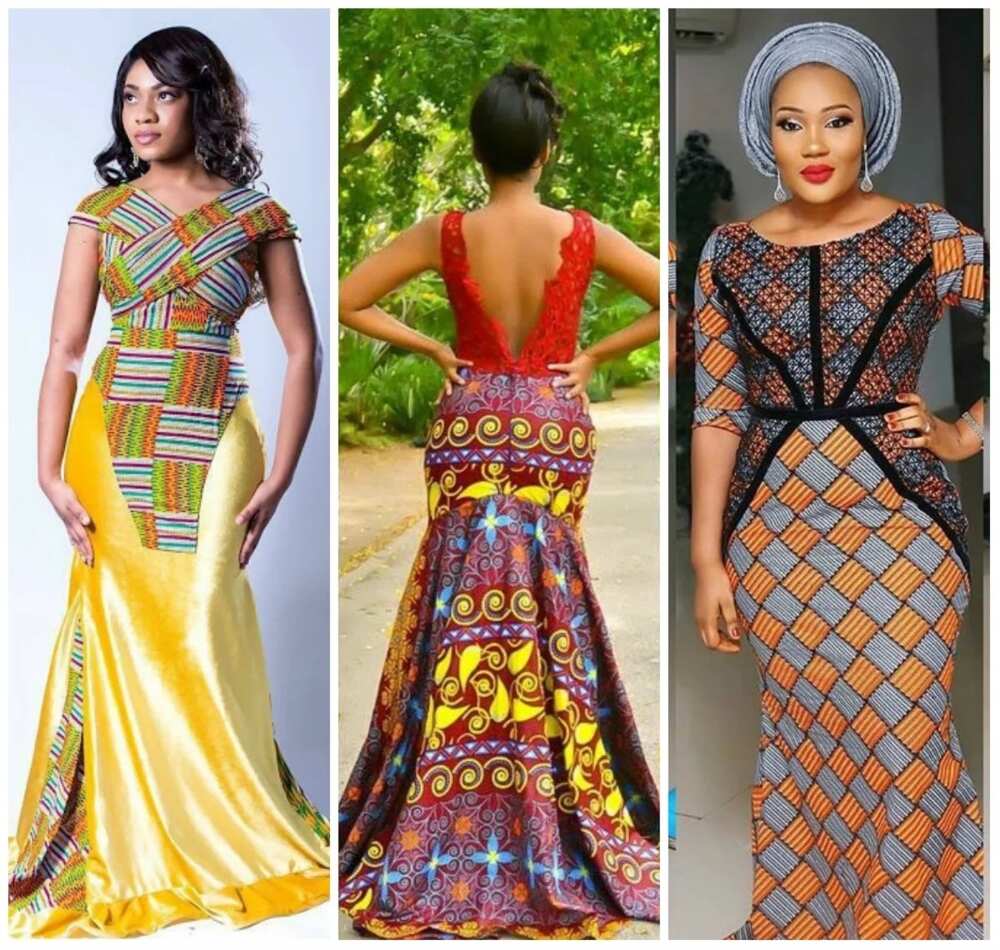 Female native wears
Nigerian ladies are very lucky, they can opt for different variants of native clothing and look gorgeous and stylish.
Latest Ankara styles
Nigerian fashionistas do not get tired of admiring Ankara styles. The right colours and beautiful designs draw all eyes to you. This season offers many types of traditional attire in blue and a few other tones like yellow. The yellow colour is combined with blue, red and brown. In one look, as a rule, two or three colours are combined.
In 2020, trendy styles are made with Ankara has an interesting combinations of warm and cool colours in one image. For example, you can use beige and blue, red and blue, yellow and purple, red and purple according to the latest fashion. It is extremely popular this season to combine Ankara with other fabrics, especially lace. Nigerian designers love Ankara fabric and create gowns of different stylish cuts. Just take a look of some of our great examples.
Latest African short dresses designs: how to look stunning?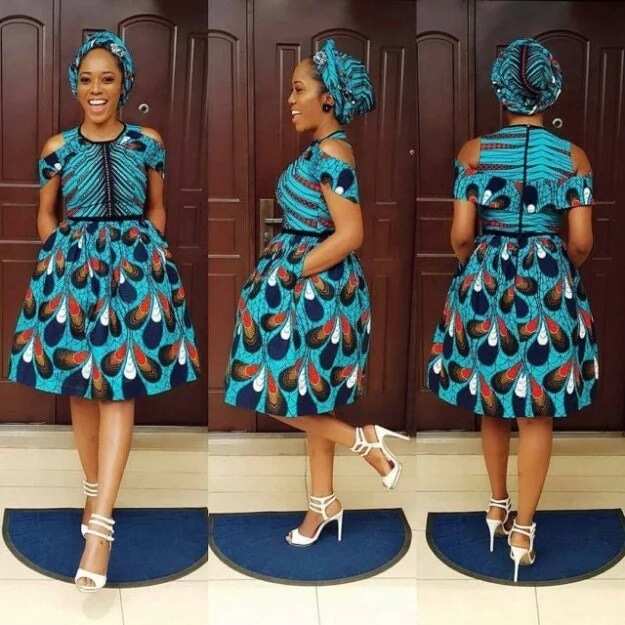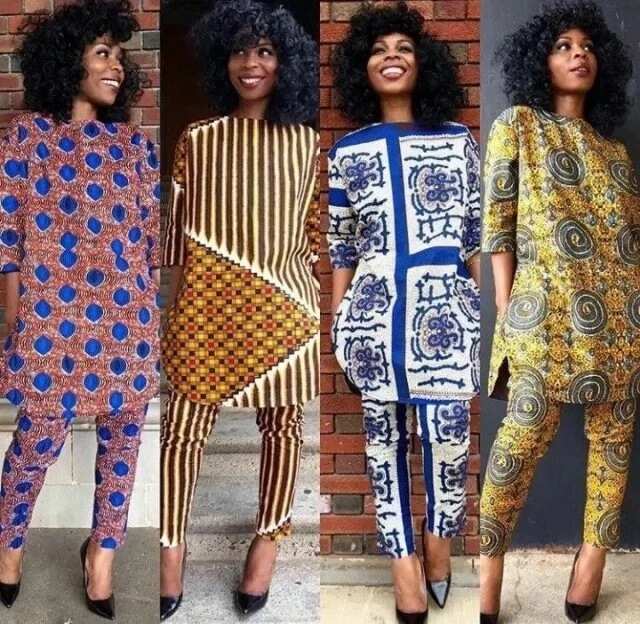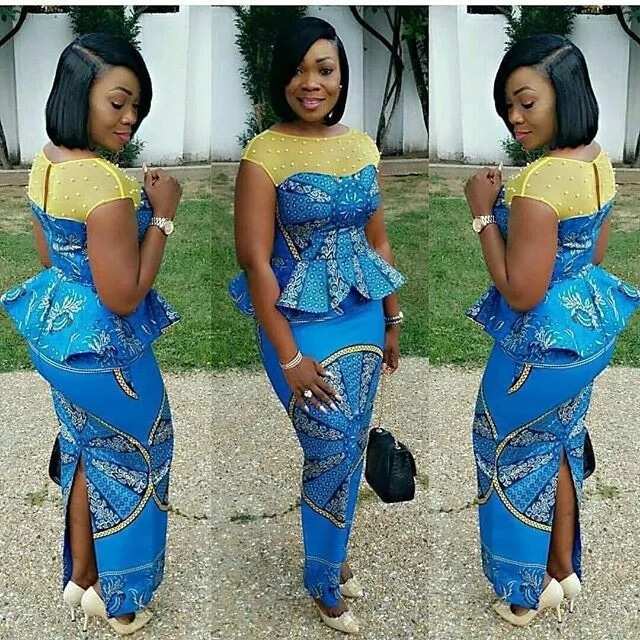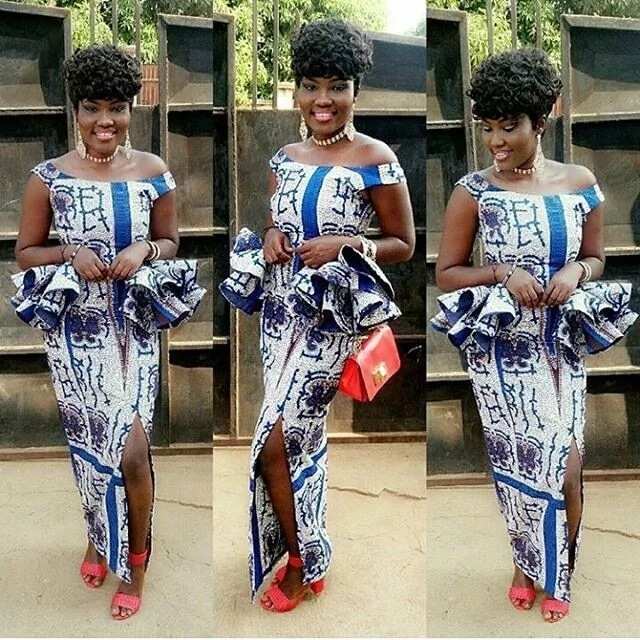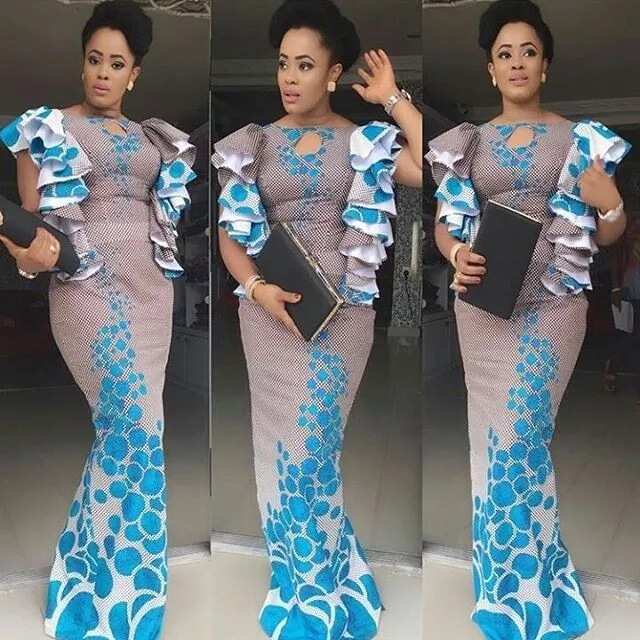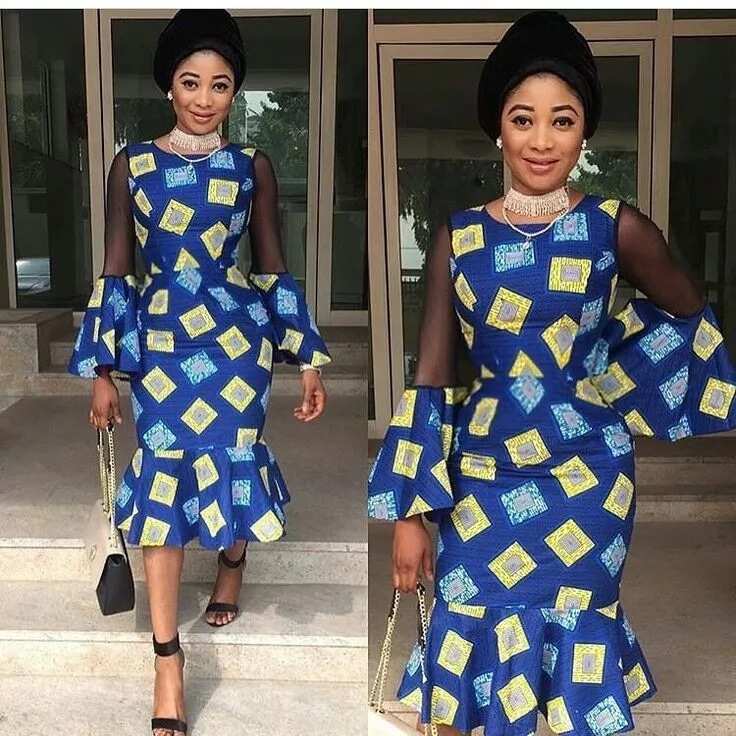 Traditional blouse styles 2020
As for traditional blouse styles, we cannot do without the peplum style. It seems that it will never go out of fashion. Any woman looks great in this kind of blouse. Festive blouses in traditional style have embroidery or even hints of lace. Also, special celebratory versions are decorated with rhinestones and artificial pearls. These kinds of blouses typically have a short or three-quarter sleeve, a round neckline or open shoulders. Blouses in the traditional style are of bright colours.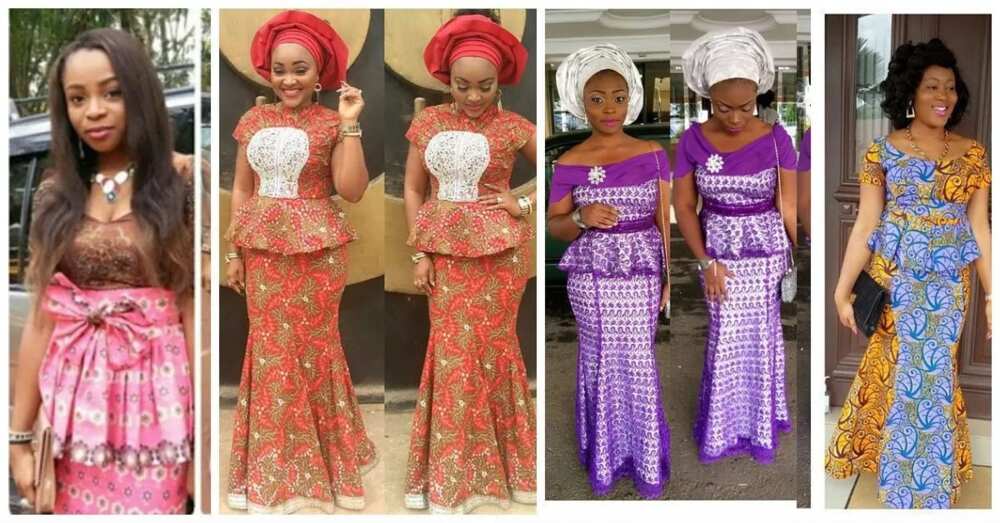 Traditional skirt styles
When it comes to traditional skirt styles, we usually have such types as the long skirt, sewn to fit and might have the "mermaid tail." It could also be a long, straight skirt. Such skirts are made from a fabric of any colour you like wither with a pattern or monochrome. Particularly festive items can be made from lace or with a lace trim. As a rule, the bottom of this monochrome skirt is trimmed with embroidery. Embroidery is made in the same colour, but of a brighter tone, or it can be in another colour. Skirts in the traditional style can also be embroidered with gold and silver thread. Skirts made of fabric with a pattern have a simple cut. This season, blue, white, pink and yellow colours are popular.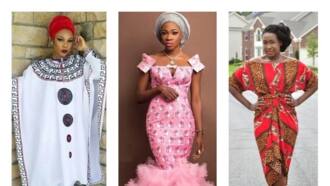 Traditional styles for ladies to rock in 2018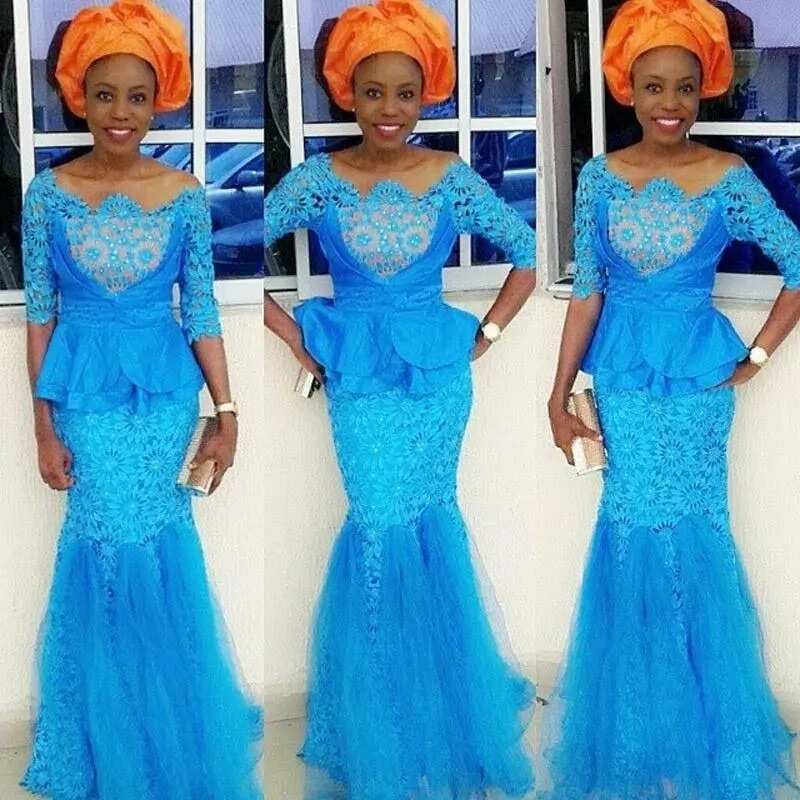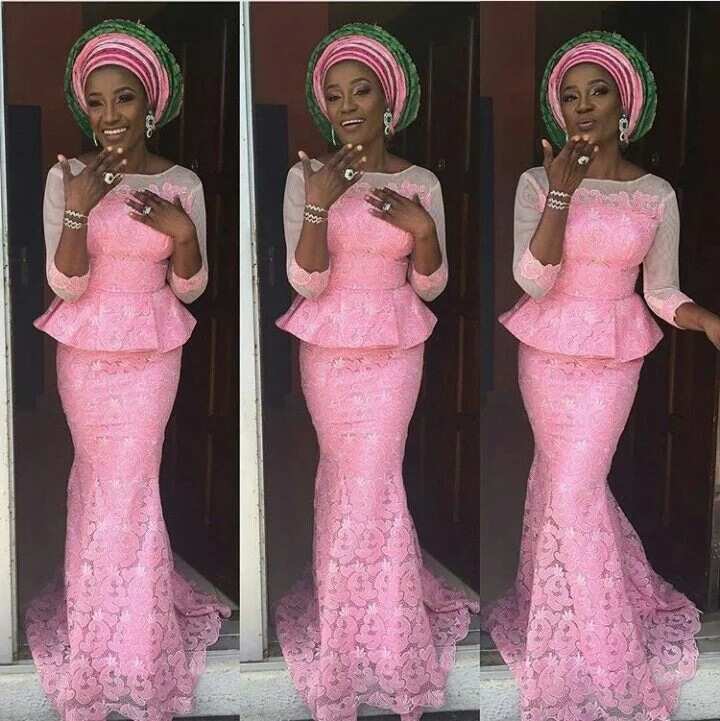 Lace skirt and blouse styles
Nigerian lace skirt and blouse styles are really beautiful. Nigerian fashionistas like lace fabrics. In 2020, they are also relevant. Such fabrics look great with skirts and blouses of traditional prints. It's definitely a festive look. The lacy pattern can be large and transparent, or small and fairly dense. If you want to create a very refined image, you can take a thin lace fabric (for example, French lace) and combine it with a large pattern of delicate pastel colours. From such a fabric you can sew a very beautiful blouse. Sometimes an underskirt is added to the skirt of the lace fabric. Cord lace is also at the peak of popularity this season. As for the trendy colors, the most popular are white and different shades of yellow, blue and green.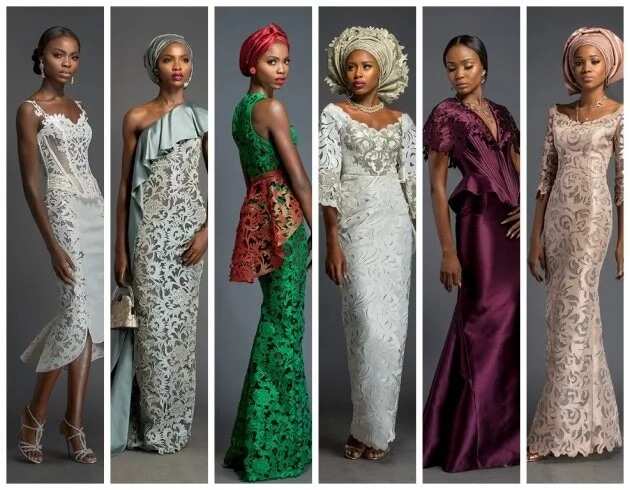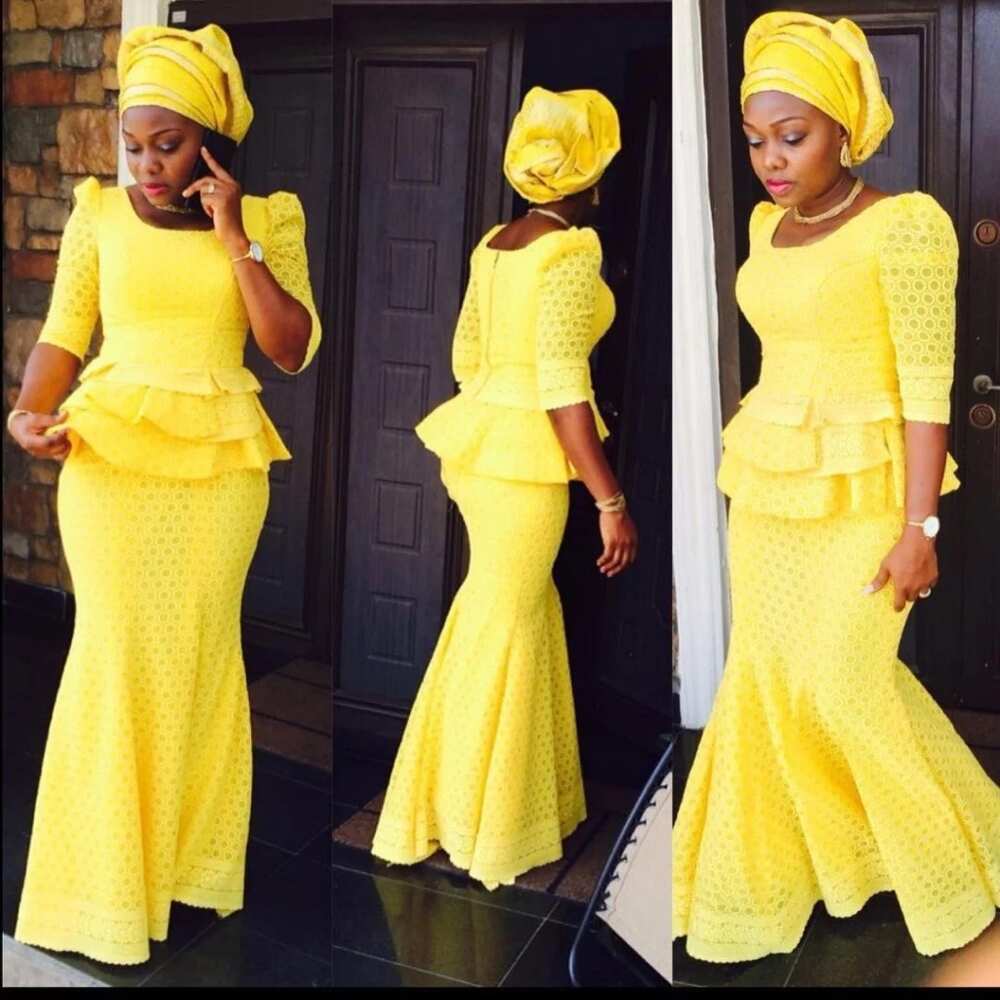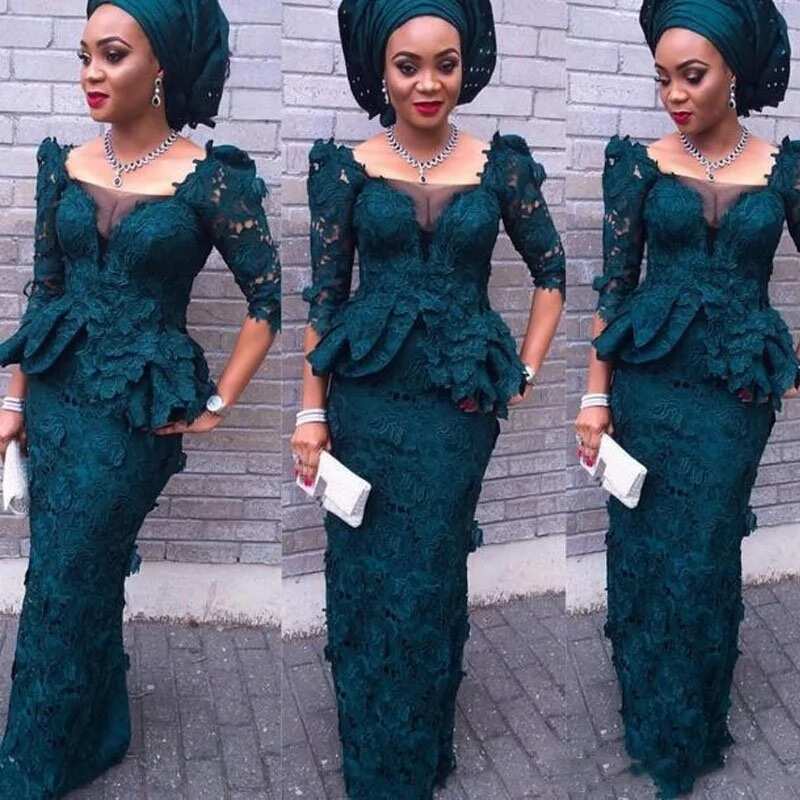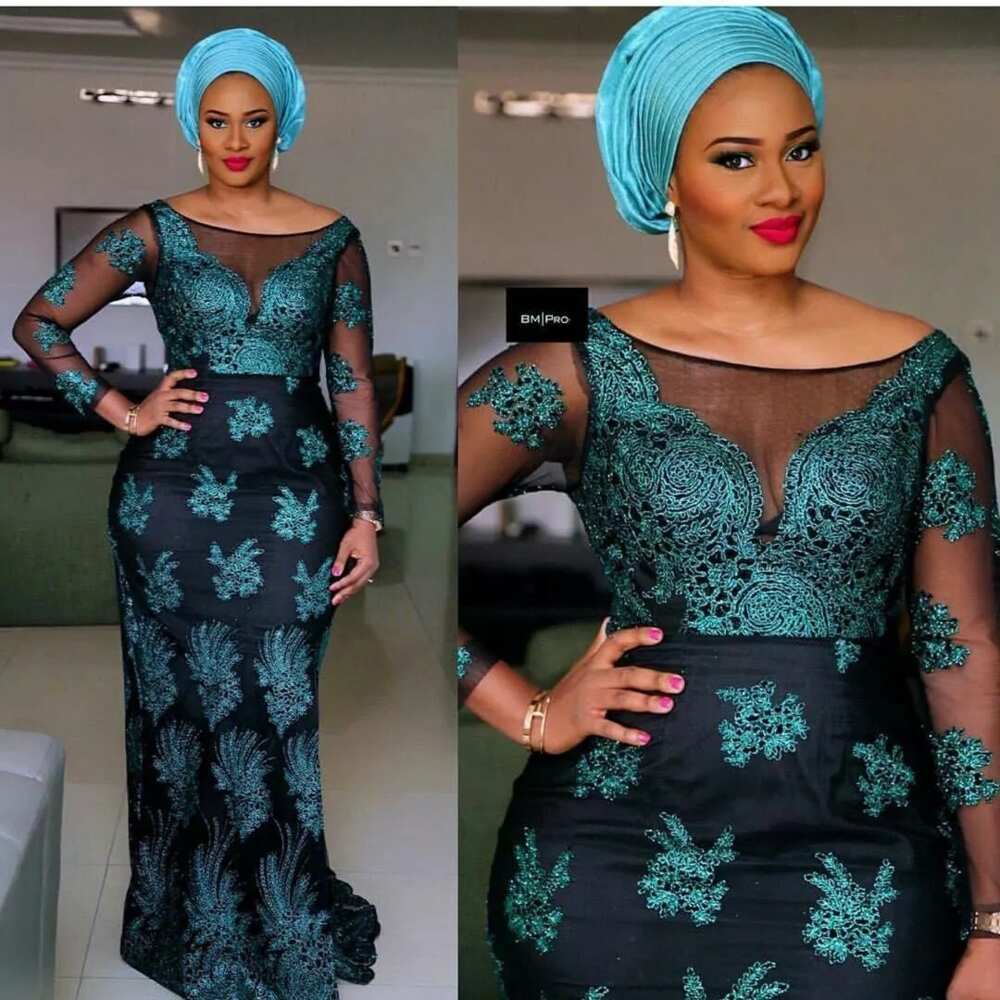 Also, you can sew an outfit that is not complete lace. It could simply have a lace element. We can't imagine a wedding fashion trend without lace attires in the traditional style too. Lacy wedding dresses of pastel white, ivory and powder colours look beautiful. These colours remain in trend.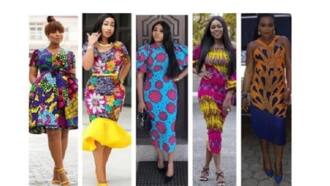 Top Ankara fashions to rock in 2019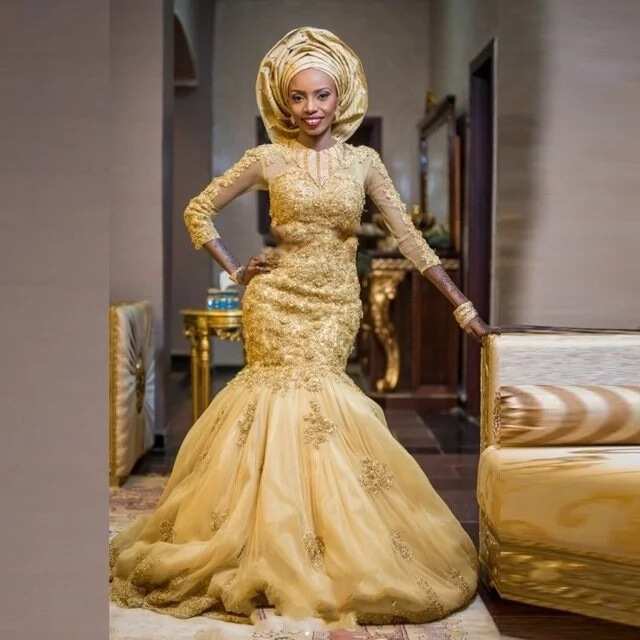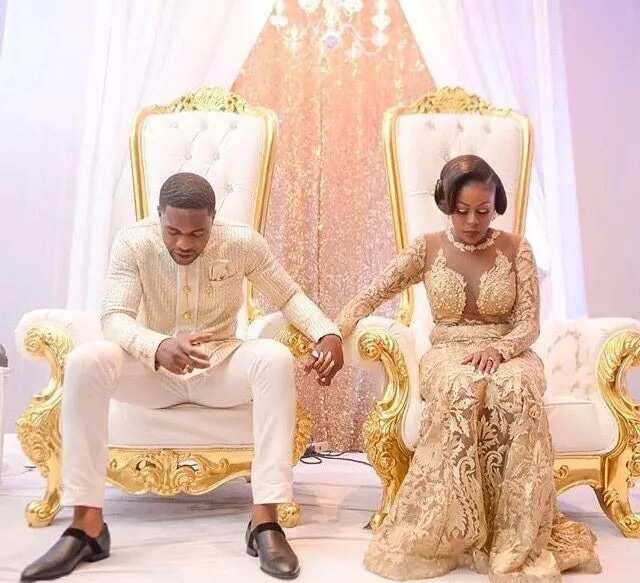 Adire styles 2020
Interesting traditional looks can be created using Adire styles. These fabrics are distinguished by a variety of colours. There you cannot find clear transitions from one colour to another. The design may seem slightly blurry as if it was painted with watercolours. Such smooth transitions from one colour to another create a very cool image. As for the cut, the dresses of this style are better sewn flared or with a free cut. In this case, the fabric blends perfectly.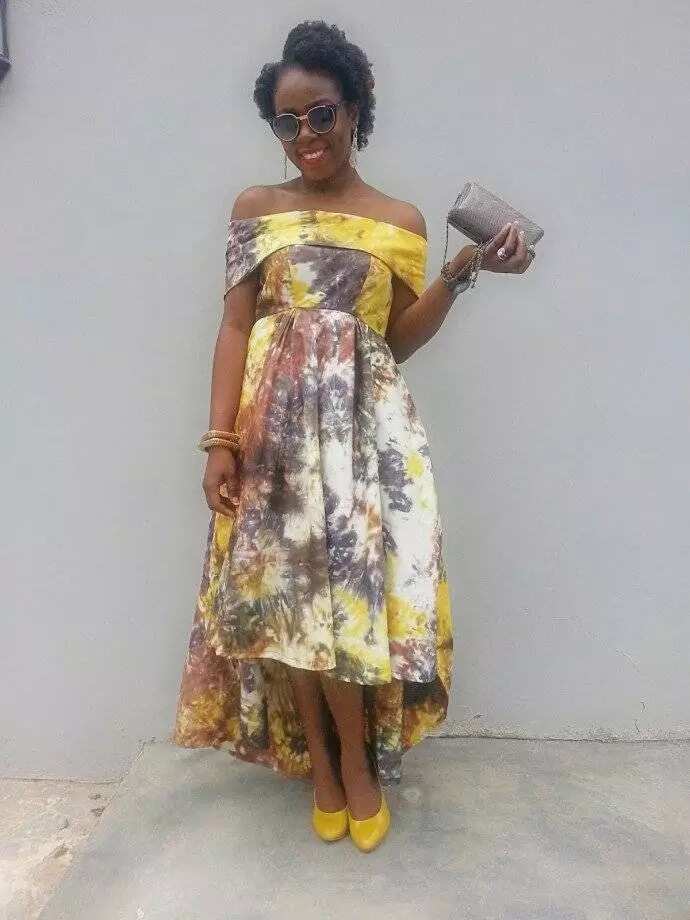 Blouse and George wrapper
George wrapper and blouse are also used in Nigerian clothes. Bright fabrics with beautiful shine characterize the George styles. The complete traditional look or a blend of different clothing concepts can look really good too.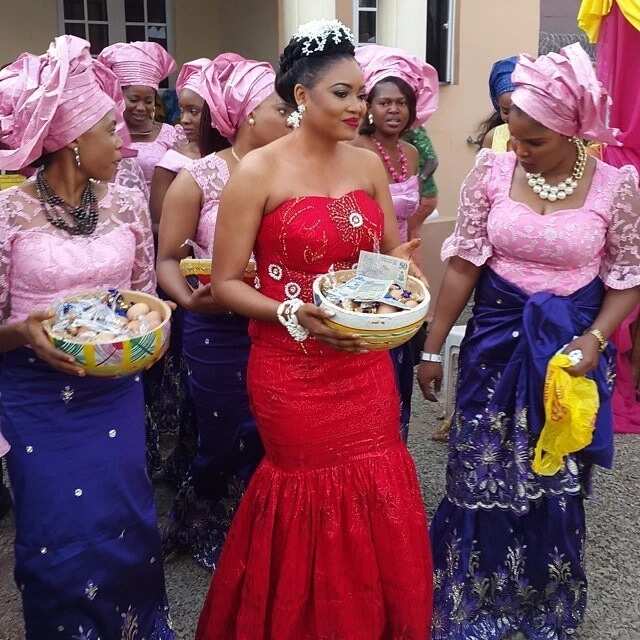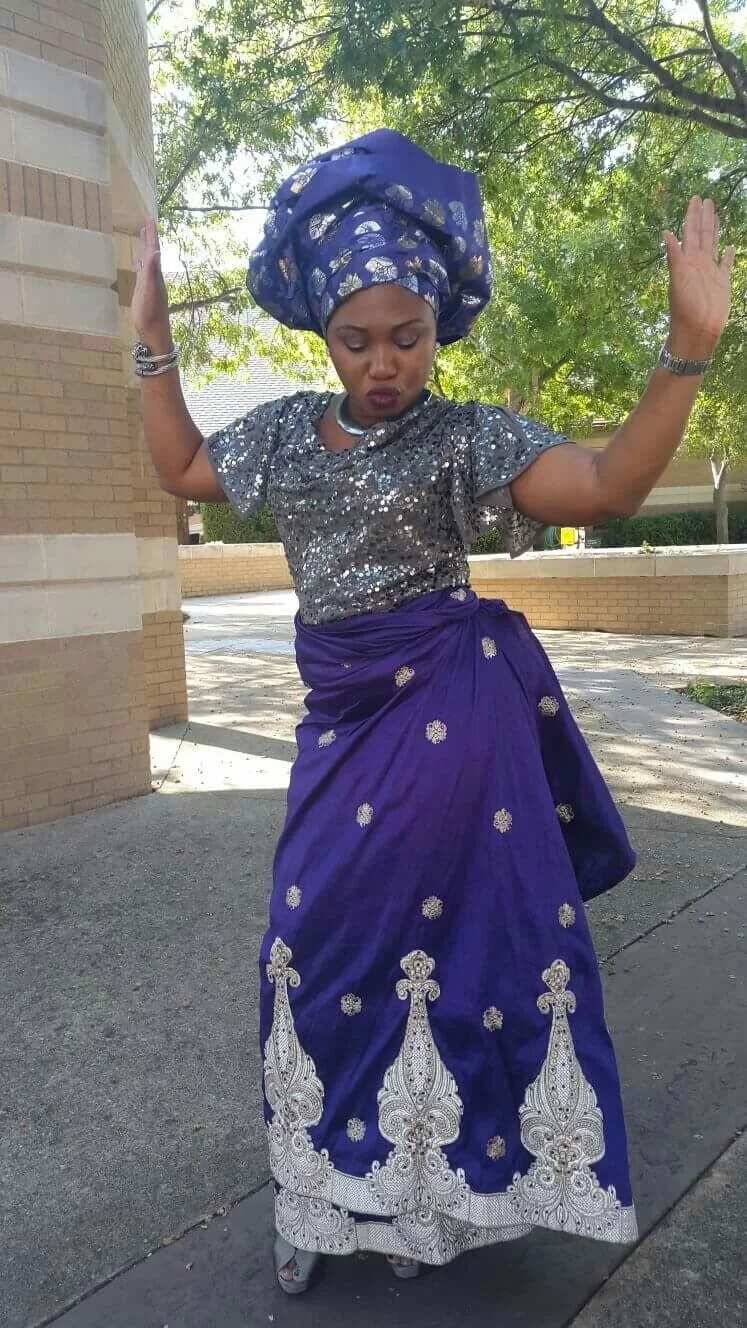 Native styles for male
Native styles for male can be traditional dashiki or grand boubou with narrow or wide trousers and an go with a kufi headdress or without it.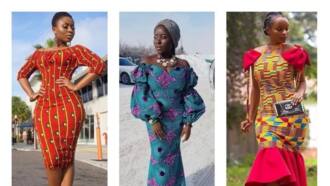 Best Ankara dresses for bright ladies to rock in 2018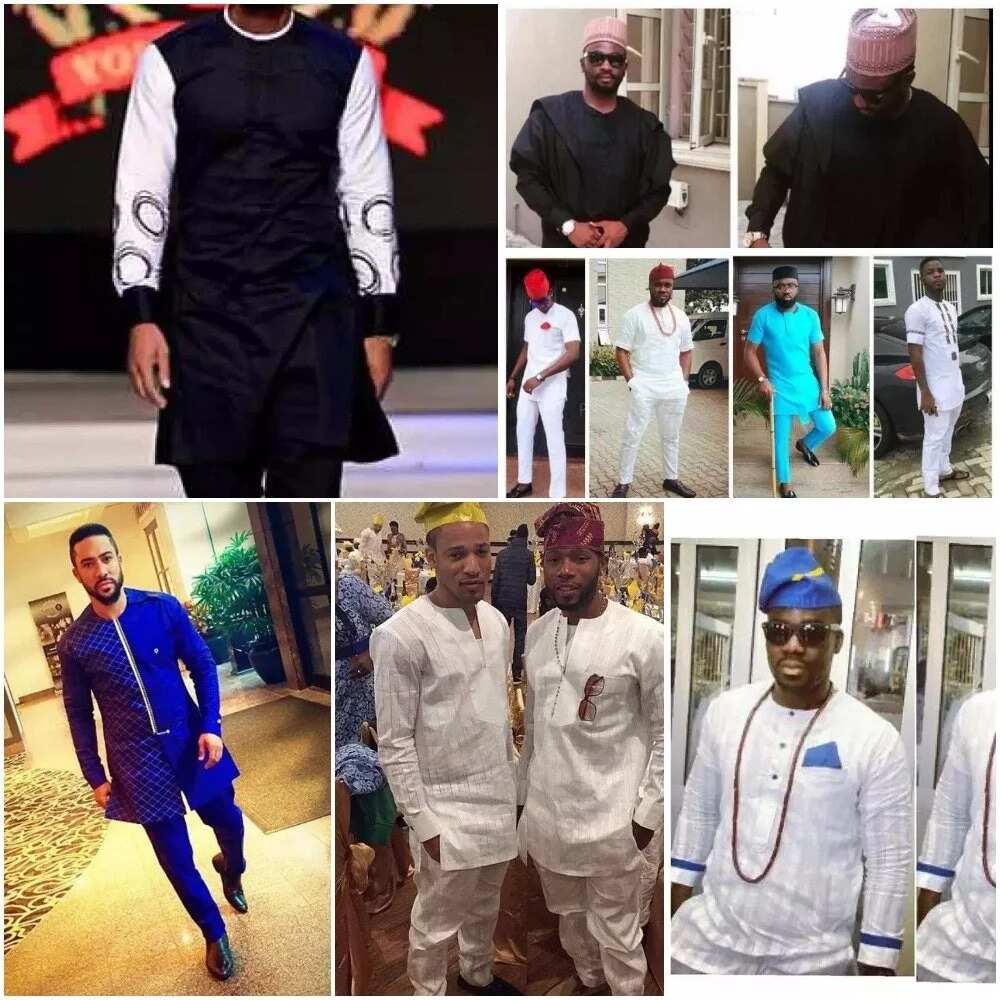 Every Nigerian man who respects himself and his ethnic roots must have traditional clothes in his wardrobe. It is the accepted look, not just for traditional outings but can also be a great look for work or just as casual well. If the grand agbada is worn on especially festive occasions, the dashiki is perfect for an everyday wardrobe. Made of light natural fabrics, decorated with embroidery or ornament, dashiki can make any man look dashing.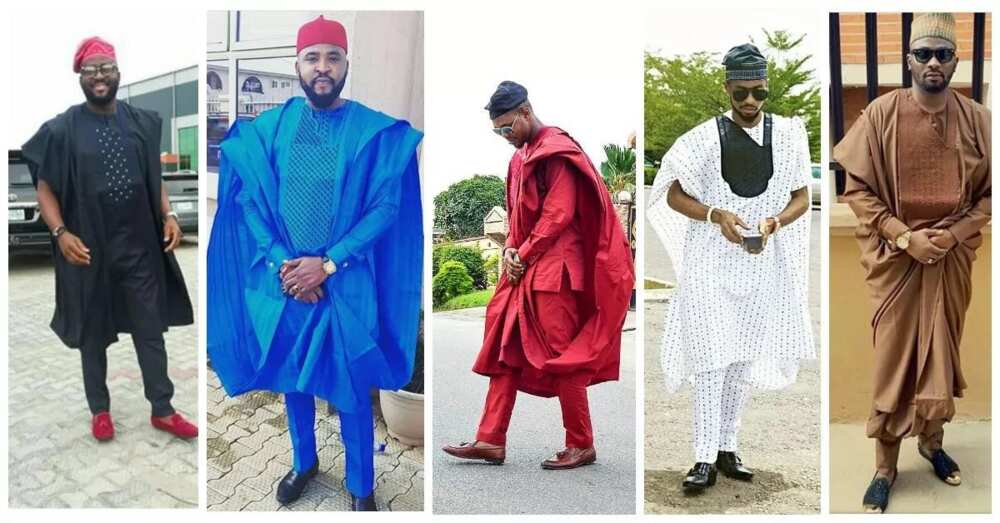 Agbada styles
One of the traditional men's clothing is Agbada stylesfor men. Typically, these are white or blue grand boubou that can be worn with slim classic trousers. In addition to the basic colours, red, black and beige looks are also beautiful. Usually, the front part of the agbada is decorated with some form of design. These designs can be made to be the same colour as the main cloth or of a contrasting colour. A blue agbada, for instance, combines beautifully with white, yellow or brown embroidery. The white agbada may be decorated with contrasting black and red designs and patterns.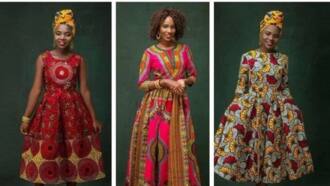 The best African style dress and skirt ideas for 2018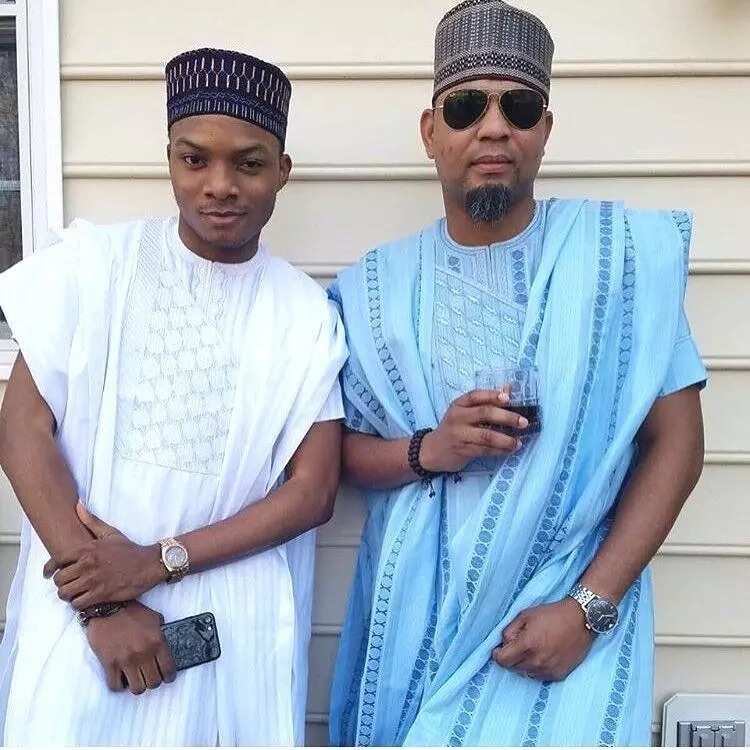 Aso Ebi styles for men
Another traditional look is Aso Ebi stylesfor men. Beautiful dashiki and agbada are also specially designed for this occasion. Modern and natural fabrics are an excellent basis for this kind of attire. Dashiki comes in different colours and can be great for everyday wear. This season, blue, dark blue, brown, beige and of course, white as the king of colours are especially popular. For more festive occasions, outfits with large embroidery on the chest or near the collar are better.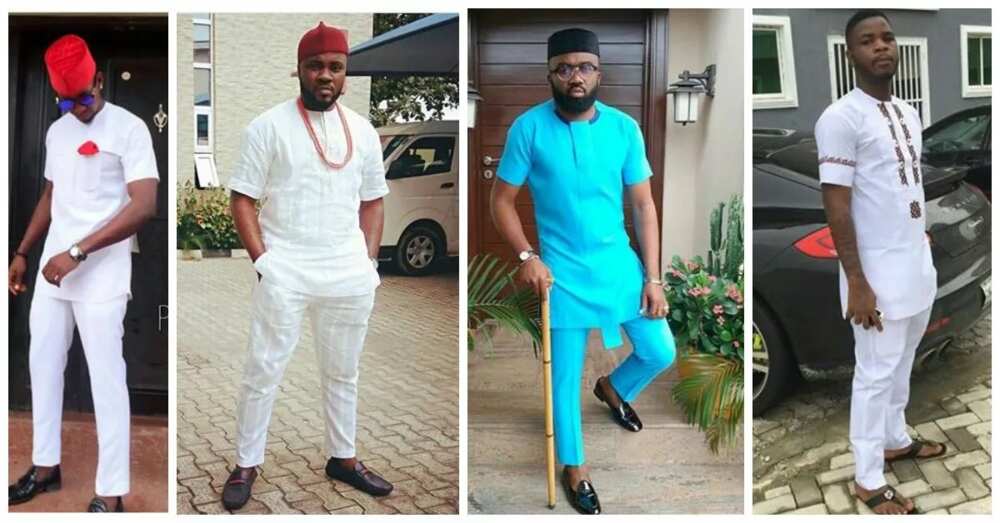 Atiku styles
Atiku styles for men are also considered as traditional. The styles are characterized by dashiki with a straight cut and straight trousers. The fabrics of this style can have a thin strip and minimal design. The predominant colours are white, cream, beige, and black. Some trendsetter might go for brighter colours, for example, turquoise.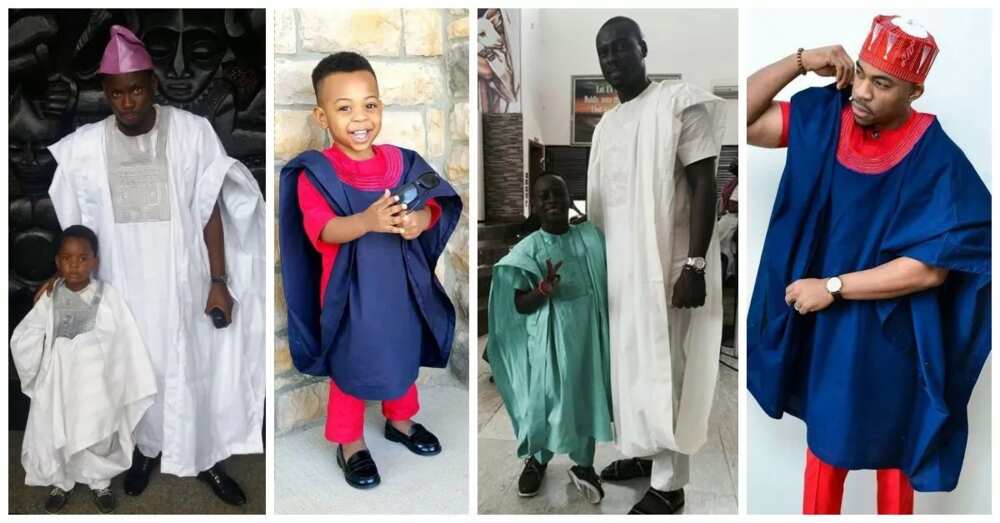 Of course, in addition to any traditional styles and look mentioned above, you can wear a traditional kufi headdress. The cap can be in the same tone with the main attire, or it can be a contrasting colour just to add that extra flare. This colour can be repeated on the agbada or dashiki design.. As you can see from the photo, Nigerians share their love for traditional wears with their children.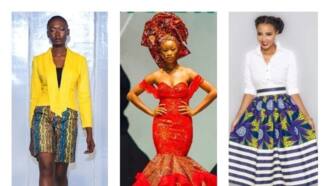 Trendy plain and pattern styles for ladies in 2018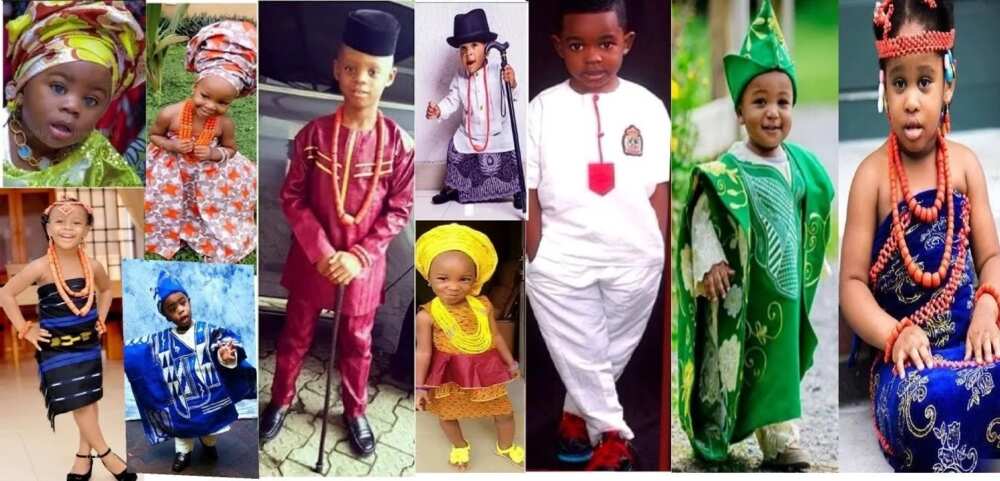 Often you can meet a father and son going out in the similar outfits and this can be really attractive.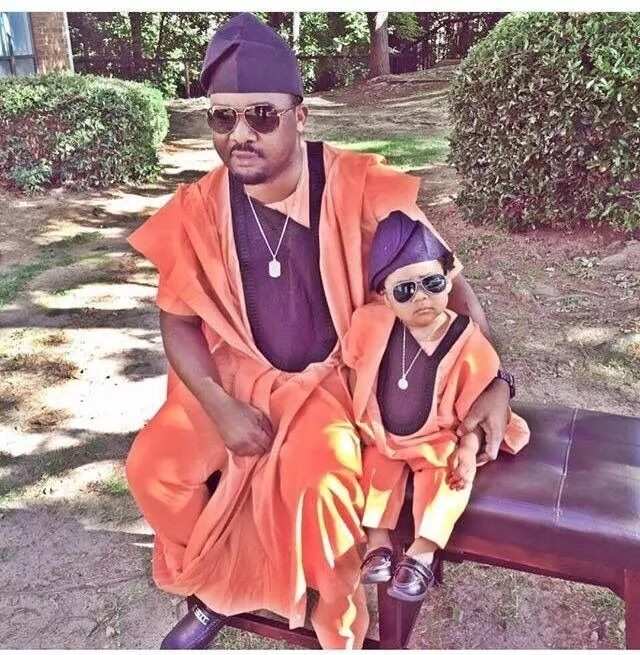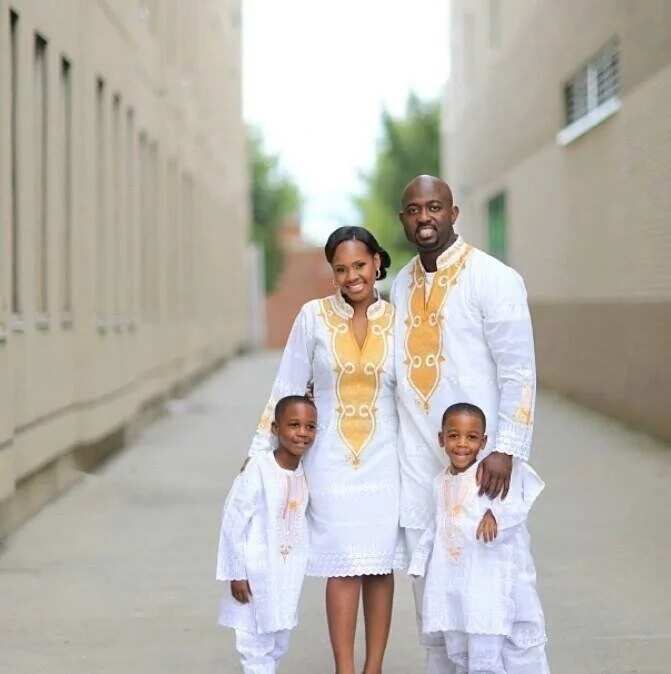 Very popular this season are couples wearing matching traditional styles. Couples like to wear clothes of the same fabric and design. Just have a look how sweet and cool such matching designs can be.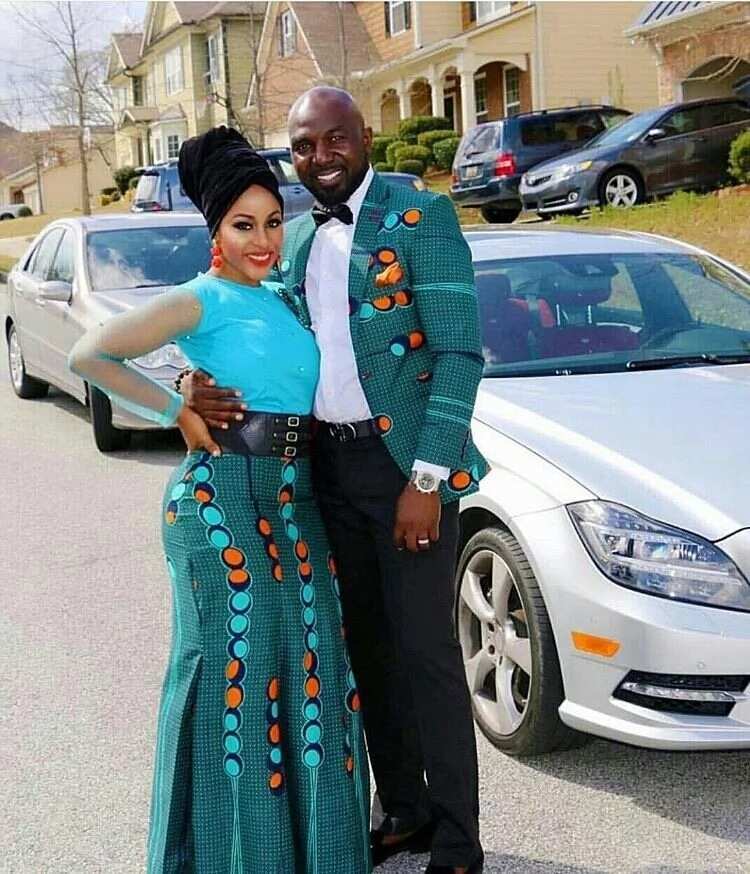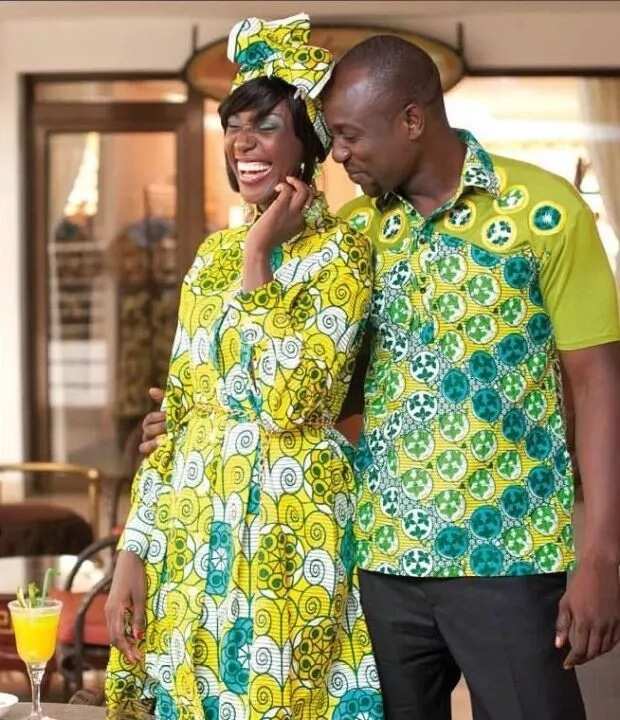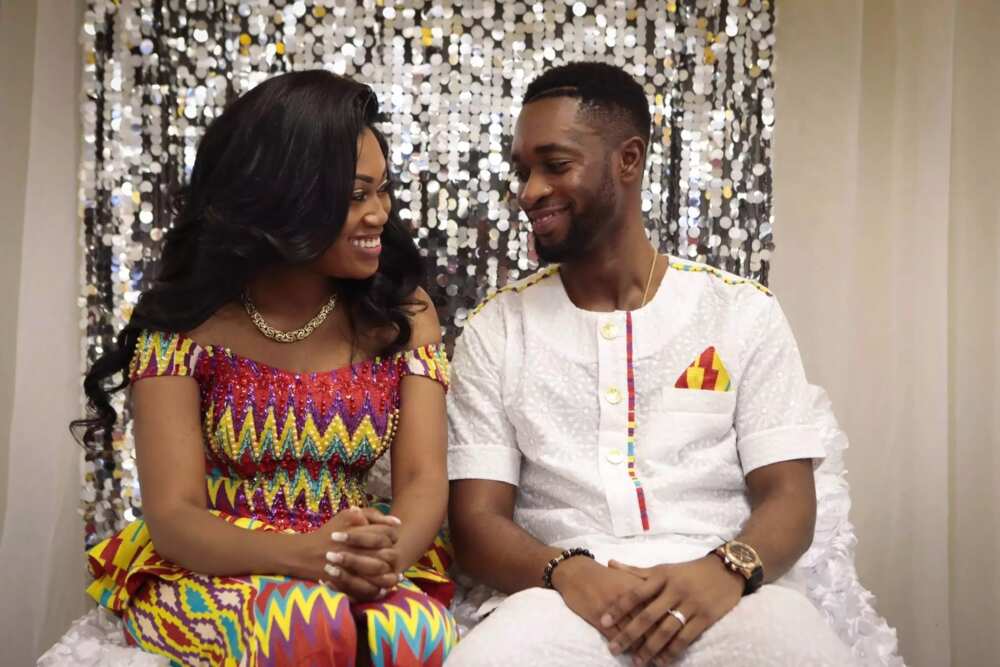 Traditional native styles for Nigerians are not only a tribute to their culture and people. Such clothes are gorgeous and comfortable. New fabrics, cuts and colour combinations are the reasons why the traditional looks will always be trendy and modern.