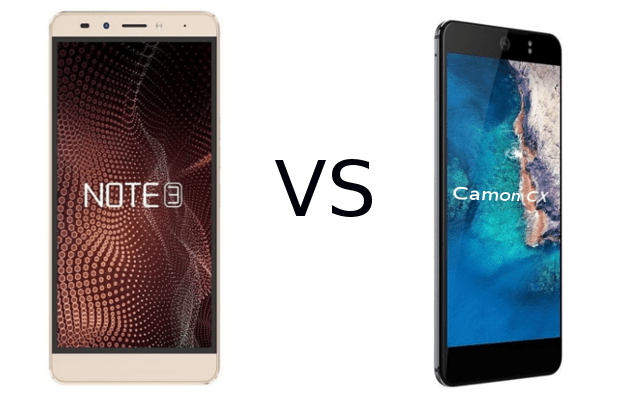 In the smartphone industry, competition and hatred has existed between Samsung and Apple phones; Android vs iOS and so do we now have Infinix vs Tecno.
The competition have been in boardrooms, courtrooms, and in the streets among the fans of the two top brands.
Although Samsung phones have delivered high-end top notch specs, Apple has consistently delivered on design and efficiency.
In Ghana, there is a slowly far-fetched fight that is starting to take shape in the Infinix vs Tecno phones, and rightly so as one search term, "Infinix vs Tecno Phones, which is better?"
When comparing brands rather than products, what is always compared are 1. Brand Popularity, 2. Design and Aesthetics, 3. Quality of Products under the brands and 4. Class association with the brand.
So here is what to know when buying an Infinix or Techno phone
1.Brand Popularity
No Scientific research has been done to know which of the two brands are popular in Ghana.
Read also:7 interesting features about Infinix phones
Tecno entered the Ghanaian market to provide affordable Smartphone to compete with popular brands such as Samsung, LG, and HTC in the high-end market.
The brand embarked on providing mid-range devices that would effectively serve the Ghanaian market.
Infinix, on the other hand, aims at disrupting the mid and low range market with affordable but quality smartphones.
Techno got into the Ghanaian market first but through observatrion and reviews, Infinix seem to be leading as it is the choice of many now.
2. Design and Aesthetics
Techno Phones have sleek bodies, every Techno product comes with it own design that looks attractive and pleasant to the eyes.
The Techno Phantom 8 perhaps has the best design not just a sleek body of art but an accessory that compliments the day to day feel.
It bounces long rays of light off it and waves them back and forth as you move it in the most subtle way.
Today, I personally still feel that Tecno has a name does not sound like a cool brand especially when compared to brands like Samsung, LG, HTC and even Infinix.
The lowliness of the Tecno brand name in most part stems from the fact that for a long time it was associated with cheap feature phones before properly venturing into the top tier smartphone market.
Read also:7 very good smartphones you can buy in Ghana
Infinix sounds better to many, is better looking in design and aesthetics, and is appealing.
One might get confused seeing an Infinix Hot Note 2 that looks exactly like an iPhone.
3. Quality of Products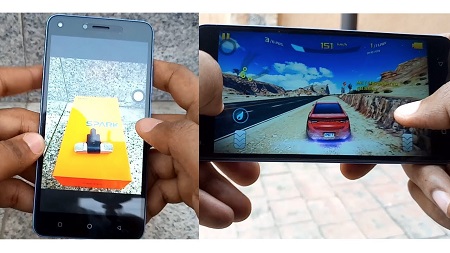 When we talk about the quality of a product, it comes to battery life, screen resolution and using multiple apps in a single time.
You can get an opportunity to check the power of battery when you decide to play games whole the day without connecting the devices to the power.
You will find that battery of Infinix mobile lasts longer than that of tecno mobile.
As per the comparison between both the branded products, you will find that Infinix is four steps next to tecno phones.
4. Infinix vs Tecno; which Brand  do People Like to Associate with?
Tecno is popular, and that is because it has been here for much longer.
When it comes to pride though, I find those who own Infinix phones more enthusiastic about their phones as they are normally ready to talk about the advantages their phones have even against phones from top brand names like Samsung, Sony and LG that are trying to sell low and mid budget smartphones too.
The advantages Infinix offers users is  top end specs at a very affordable price points.
Consider the Infinix Hot Note 2 4G version for instance.
The phone has a better battery (4040 mAh), bigger screen (6 inches), good RAM (2GB) and sells for shs 14,000 only compared to the recently launched Tecno Boom J8 that has similar 4G and RAM specs but smaller screen and is selling for shs 17,000.
Given that more people own Infinix than Tecno phones it is easy to conclude that people love associating with Infinix.