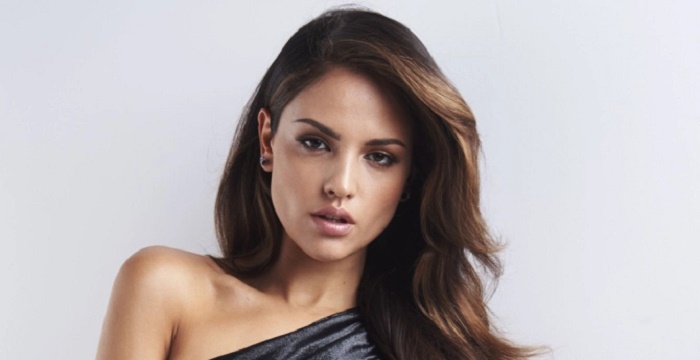 Childhood & Early Life
Eiza González Reyna was born on January 30, 1990 in Caborca, Sonora, Mexico, to Carlos González and Glenda Reyna. Her mother is a yesteryear Mexican model. She has one elder brother, Yulen.
At the age of 12, she was detected with Attention Deficit Disorder for which she underwent treatment.
She lost her father in a motorcycle accident when she was just 12. Later in September 2015, she revealed that due to this trauma, she suffered from compulsive overeating and depression from 15 to 20 years of age.
Eiza studied at the 'American School Foundation' and at the 'Edron Academy', both in Mexico City.
Continue Reading Below
You May Like
Career
In 2003, Eiza joined Mexico City based acting school 'M & M Studio', run by renowned actress Patricia Reyes Spíndola. She attended the school till 2004.
She was then allowed to take up a three years course at the renowned entertainment educational institution of Televisa, 'Centro de Educación Artística', in Mexico City, when she was 14. It was there that she got noticed by producer-director Pedro Damian.
She got her first break through Damian a couple of years later when the latter cast her in a remake of popular Argentine telenovela for children titled 'Floricienta'.
Her real breakthrough came with an adaptation of 'Floricienta' titled 'Lola…Érase una vez', a Televisa produced teen-oriented Mexican melodrama telenovela.
'Lola…Érase una vez', that premiered in Mexico on February 26, 2007, and ran for two seasons till January 11, 2008, saw her essaying the starring role of Dolores "Lola" Valente, the lead female protagonist. As a result of the huge popularity of the show, it was shown in many other countries across Latin America and the US. She also performed two opening themes of the show 'Si me besas' and 'Masoquismo'.
In spring 2008, she went to New York City with her mother to take up a three months acting course at the 'Lee Strasberg Theatre and Film Institute' and returned to Mexico City upon its completion. That year, cosmetic brand, Avon in Mexico, selected her as the new face of 'Color Trend de Avon'.
EMI Televisa signed a deal with her in late 2008 that led her to release her debut album 'Contracorriente' on November 24, 2009 in Mexico/Latin America through EMI Televisa Music and on January 26, 2010 in the US through Capitol Latin. The album climbed at #13 on the Mexico Top 100 Albums chart.
Meanwhile, she shared screen space with Mexican actress Susana González in April 2009 in the episode 'Tere, Desconfiada' from the popular Mexican drama and psychological thriller television series 'Mujeres Asesinas'. She essayed the role of Gaby, a teenage antagonist.
She then landed up with dual roles in the musical tween telenovela 'Sueña conmigo', as the lead protagonist Clara and her alter-ego Roxy Pop. For filming of the series, she had to stay in Buenos Aires for a year since April 2010, visiting Mexico only during breaks.
Continue Reading Below
Produced by Televisa, Illusion Studios and Nickelodeon Latin America, 'Sueña conmigo' aired on Nickelodeon Latin America from July 20, 2010 to April 1, 2011 covering Mexico, Argentina and other Latin American nations. The popularity of the series led the cast perform concerts across Argentina between March and July 2011.
Her second album 'Te Acordarás de Mí' released digitally on June 5, 2012. It debuted at # 66 on the México Top 100 Albums charts and peaked at #14 on the US Billboard Latin Pop Album chart. That year she also played Julieta in the play 'I Love Romeo y Julieta'.
The comedy drama flick 'Casi 30' that premiered at different film festivals in 2013 marked her debut on big-screen. The film however released in Mexico much later on 22nd August 2014.
Her next big role on TV was that of Nikki Brizz Balvanera, a female protagonist, in the Mexican telenovela 'Amores verdaderos' that aired on Canal de las Estrellas from September 3, 2012 to May 12, 2013.
She then went on to play Cristina in the 2014 film 'Almost Thirty' and Sheila "Jetta" Burns in the 2015 film 'Jem and the Holograms'.
Since 2014 she features in the American horror TV series 'From Dusk till Dawn: The Series' essaying the character of Santanico Pandemonium played by Salma Hayek in the original flick. The series that airs on the El Rey network marks her first English-speaking part.
In February 2015, Neutrogena announced her as the newest ambassador of their skincare line.
She can be seen playing the role of Darling in the action film 'Baby Driver' that released in June 2017. Presently, she is working on the American science fiction film 'Alita: Battle Angel' playing Nyssiana. The film is scheduled for a July 20, 2018 release.