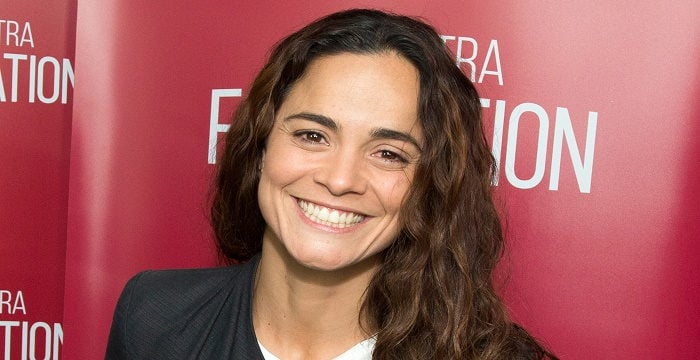 Alice Braga
Continue Reading Below
Alice Braga is a Brazilian actress who is well-known for working in Brazilian and American films and television shows. Coming from a family of actors, it was only natural for her to join the profession at a young age. She first appeared in a commercial as a child and later earned critical acclaim for her role in the Brazilian crime film 'City of God', released in 2002. She won several international awards for her performance in the Brazilian drama film 'Lower City' (2005). Braga then appeared in the English-language film 'Journey to the End of the Night' (2006). She gained international recognition for working opposite Will Smith in the American post-apocalyptic sci-fi horror film 'I Am Legend' (2007). Since then, she has acted in a number of Hollywood movies, including 'Repo Men' (2010), 'Predators' (2010), 'The Rite' (2011) and 'Elysium' (2013). She currently plays the main role of Teresa Mendoza in the American crime-drama series 'Queen of the South' and has a recurring guest role in the Brazilian web comedy series 'Samantha!'
Image Credit
Image Credit
https://aceshowbiz.com/events/alice+braga/alice-braga-premiere-elysium-01.html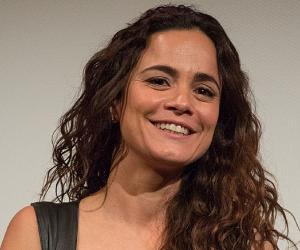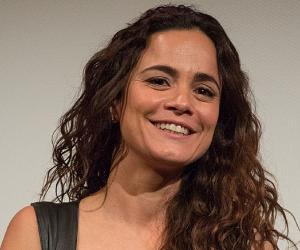 Image Credit
https://en.wikipedia.org/wiki/Alice_Braga#/media/File:Alice_Braga_at_Queen_of_the_South_at_ATX.jpg
Image Credit
Alice Braga: Tribute to Hispanic Achievements in Television 2016 -01
Image Credit
  Previous   Next
Recommended Lists:
Recommended Lists:
Rise to Stardom
Alice Braga began acting professionally at the age of eight, when she appeared in a yogurt commercial. She began auditioning for television and film roles in her teens. In 1998, while still in school, she debuted in the Portuguese-language short film 'Trampolim'. Four years later, she bagged the breakthrough role of Angélica in the critically acclaimed Brazilian crime film 'City of God', which also earned her a nomination for the 'Best Supporting Actress Award' at the 'Cinema Brazil Grand Prize' the following year. After that, she went back to university to complete her studies. In 2005, she returned to play a major role in the Brazilian drama film 'Lower City', for which she won several Best Actress awards, including the 'Rio de Janeiro International Film Festival Award', the 'ACIE Awards', and the 'São Paulo Association of Art Critics Awards'. During this time, she also appeared on the popular Brazilian television program 'Carandiru, Outras Historias' (2005) and had a lead role in the Mexican-Brazilian drama film 'Only God Knows' (2006). After completing her studies, she focused on her career in Hollywood and appeared in successful American films like 'I Am Legend', 'Predators', and 'Elysium', and the television series 'Queen of the South'.
You May Like
Recommended Lists:
Recommended Lists:
Continue Reading Below
Career
In 2006, Alice Braga made her English-language debut with a role in Eric Eason's independent film 'Journey to the End of the Night', appearing alongside Brendan Fraser, Mos Def, and Catalina Sandino Moreno. After appearing in a few small roles, she was cast opposite Will Smith in the hit film 'I Am Legend' (2007). The next year, she had starring roles in the films 'Redbelt' and 'Blindness', which had Julianne Moore and Mark Ruffalo as main characters. In 2009, she appeared as Mireya Sánchez in the crime-drama film 'Crossing Over' alongside Harrison Ford, Ray Liotta, and Ashley Judd. In 2010, she appeared as Beth in 'Repo Men' and as Isabelle in 'Predators'. The following year, she played Angelina Vargas in the supernatural horror film 'The Rite'. In 2012, she acted in the film 'On the Road', had a guest role in the Brazilian TV series 'As Brasileiras' and appeared in the documentary film 'City of God – 10 Years Later'. She then starred opposite Matt Damon in Neill Blomkamp's sci-fi action film 'Elysium'. Year 2014 saw her in starring roles in 'Latitudes', 'The Ardor', and 'Kill Me Three Times', the last two of which received mixed to negative reviews from critics. Her next film 'The Duel' (2016), alongside Woody Harrelson and Liam Hemsworth, also received mixed reviews. In 2016, she was cast in the main role of Teresa Mendoza in the crime-drama series 'Queen of the South'. She had a supporting role in 'The Shack' (2017) and has a special guest role in the Brazilian web comedy series 'Samantha!' She has a major role in the upcoming superhero horror film 'The New Mutants'.
Family & Personal Life
Alice Braga Moraes was born on April 15, 1983 in São Paulo, Brazil to Ana Braga and Nico Moraes. Her mother, her aunts, Sônia and Maria Braga, and her uncle Júlio Braga are all actors. They often took her to film sets with them, which gave her an early exposure to acting. Her sister Rita Moraes went on to become a film producer. As a child, Braga acted in school plays and commercials. She did her elementary schooling in Sao Paolo, Brazil, and after her parents relocated to the United States, she attended a high school in Los Angeles. Even though she began appearing in films during her teenage years, she took a break from showbiz to complete her university education. She can speak Portuguese, Spanish and English fluently.
She was in a relationship with Mexican actor Diego Luna in 2004-05. She revealed in an interview in 2008 that she ended her relationship because she was young and not ready for marriage.